Short term accommodation and holiday lets in the Fremantle area – find your accommodation for large groups of up to thirteen people here in close proximity to Fremantle, and surrounds.  South Beach, golf course, and Booyeembara Park.  Parking available as well as nearby bus routes.
Freostay is an urban village built amongst huge old Tuart trees.  The houses are solid, simple and natural.  Facilities are all of good quality and the curved adobe walls create peace and privacy with established gardens giving a country feel.
The village accommodates thirteen guests, eight in the Kraal and five in the Kottaj.  There is a fabulous rustic gathering house, the Shebeen to relax in with outdoor cooking and dining facilities.
Freostay is a fifteen minute walk from Fremantle and the beautiful South Beach, two minutes from the golf course and the native wonder of Booyeembara Park. Buses run nearby should you need one.
Especially designed for large groups the village can sleep 16 in the summer –
yet the Kottaj can provide a private retreat for two.
Click here to see rates.
The Kraal.
A large,three bedroom house with polished terrazzo floors the Kraal is cool in summer and décor throughout speaks of Africa, the owners homeland.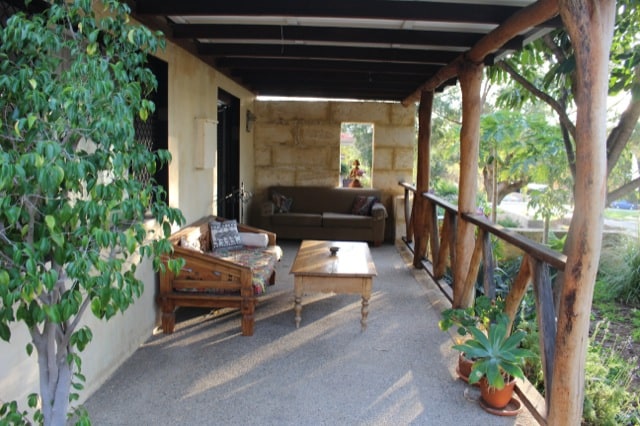 The Shebeen.
Freostay's rustic gathering place.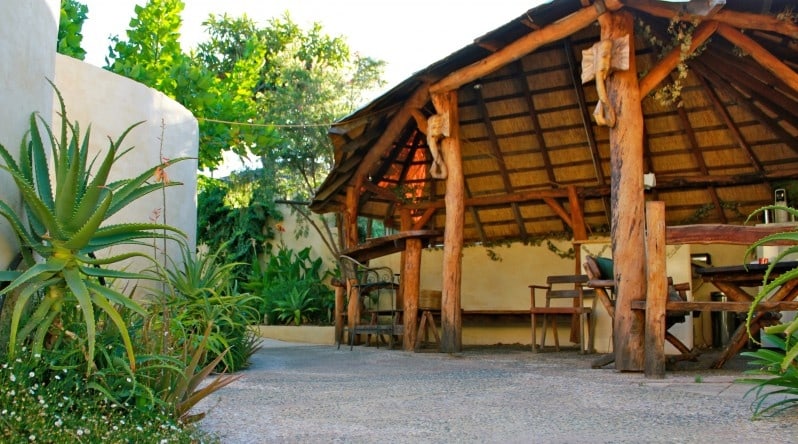 The Kottaj.
Secluded away beyond the Shebeen, the Kottaj is a two bedroom house perfect for couples.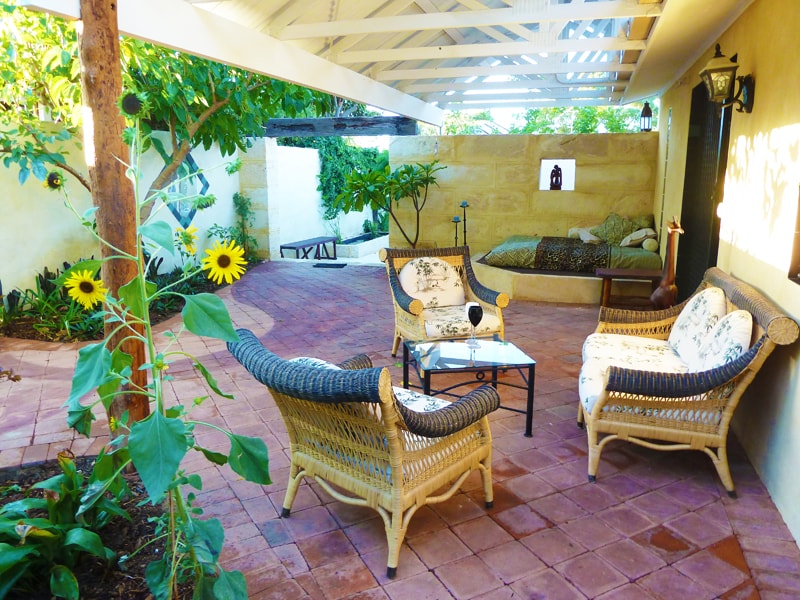 Also available Mischas Studio, a one bedroom studio in garden setting –
as well as country accommodation in Wickepin and Narrogin.
Fremantle Accommodation – your home away from home.